Welcome to AAAE
Click Here To Register Today!
Little Rock Marriott
3 Statehouse Plaza, Little Rock, AR 72201
Phone: (501) 906-4000  
$141 per night
**Special Room Rate includes Valet Parking.  
Hotel web site does not reflect this.**
Breakfast is NOT included.
Click
here
to reserve your hotel room now!
Hurry!  Limited Rooms for a limited time!
Click Here
for Conference Schedule
(Subject to change)
Click here

to view Breakout Session Speakers
---
Our Keynote Speakers
Sunday, July 9, 2017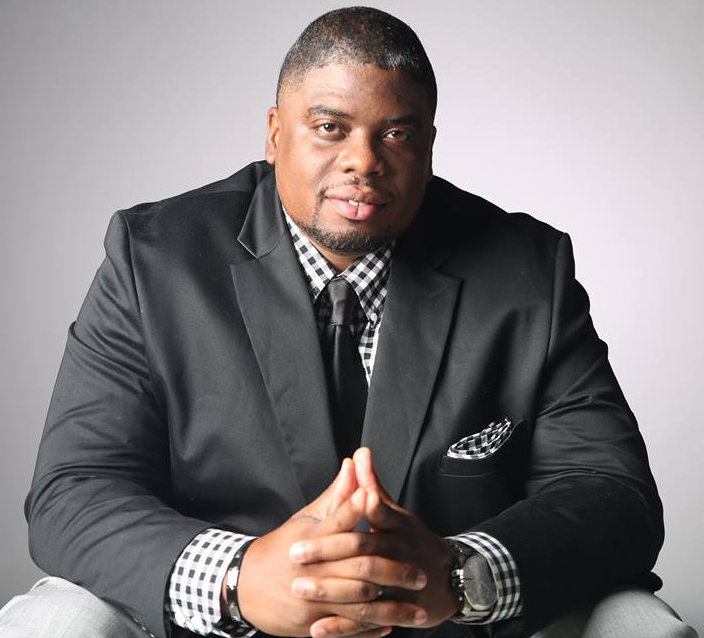 Craig Boykins
Every now and then you come across an individual who lives a humble life. Yet, his very presence strikes a chord within you. Craig's story is one that moves, touches and inspires audiences. It's a story about determination and personal accountability. It's a story about a young man who refused to accept his current situation.  Although Craig has risen to high levels of success as an acclaimed author and professional speaker, it's his down-to-earth personality that endears him to those that come across his path. His message is very simple… Change Is Possible! When Craig speaks, he reaches the hearts of his audience to motivate change in themselves and their community.
Craig has devoted his life to creating lasting change for those who desire it; Craig has risen to the national stage by delivering an inspirational message which tells people how to shake off mediocrity and live up to their greatness. It is a message that Craig has learned from his own life challenges and one he is helping others apply to their lives. Craig's personal mission in life is to provide hope to individuals who feel that their current situation is hopeless. Craig travels the country presenting his seminars and workshops. Craig has published five books since 2013 and he has been featured on talk shows, won various awards, and his story has been shared in many inspirational magazines and across the web.
---
 Monday July 10, 2017
Phyllis Bell
Phyllis Bell is the Child Welfare Senior Advisor and Intern Director to Governor Asa Hutchinson. Phyllis was self-employed for many years until she came to work in the governor's office in January 2015.
In her leisure time when she isn't at home on her family's poultry and cattle farm, she is enjoying cycling, running, kayaking, skydiving, quilting, and spending time with her family.  She and her husband have two daughters, Victoria (25) and Hannah (22) who are now both college graduates.
Due to many personal experiences she sees potential in others that often is overlooked. As time permits and opportunities are presented, she travels the state sharing her CHOiCES presentation challenging individuals to Dream BIG, to make wise CHOiCES, and to offer hope to individuals whose lives they touch.
---
 

Tuesday July 11, 2017
 Stephen Sroka
"Boy is retarded," reads the top of Dr. Stephen Sroka's third-grade report card. In Elementary School, he was mocked for having a crossed eye and a speech impediment. He was crippled in a High School fight. Doctors said, "Listen to your teachers." The more he listened, the smarter the teachers became. His High School counselor told him that he didn't have the IQ to go to college, but he didn't know that Steve had the I WILL.
The challenges of being ADHD and dyslexic became gifts and gave him grit. He went from the "projects" to being inducted into the National Teachers Hall of Fame. He was awarded The Walt Disney American Outstanding Teacher of Health and Physical Education, and has been on Oprah and covered in USA TODAY. He travels the world striving to reach, elevate and inspire with The Power of One message. After a cardiac arrest, he realized that The Power of One was not enough. He needed The Power of Many. We all do. He always did, he just didn't know it. He does now.
Stephen R. Sroka, Ph.D., is President of Health Education Consultants and Adjunct Assistant Professor of the School of Medicine at Case Western Reserve University in Lakewood, Ohio.
---
We Are AAAE
---

The Arkansas Association of Alternative Educators is an organization whose membership is made up of teachers and administrators responsible for providing effective education programs in alternative environments through out the state. A.A.A.E. has three main goals:
Provide an instrument through which educators can communicate and network statewide with other Alternative Educators.

Gather and disseminate information which is relevant to Alternative Educators.

Provide a unified voice for Alternative Education practitioners in Arkansas.
---

Denise Riley  AAAE Conference 7-11-16 –
"Increasing Student Effort and Engaging Students is now available for the certified teachers audience on the LMS"