AAAE 17th Annual Conference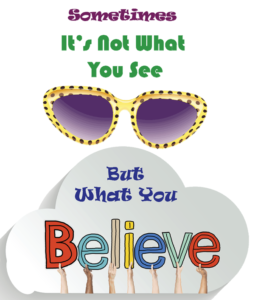 July 10-12, 2016
Rogers, Arkansas

Call For Proposals Now Being Held.
Click Here To Submit Your Proposal
Deadline for Submissions is December 31, 2015
---

Number of Seniors at SUCCESS Academy Skyrockets!
According to Director Todd Rhoades there has been a 100% increase in Senior enrollment at the Academy this semester.
Read the article from The Jonesboro Sun here
---
Closure of Baxter County Alternative School significantly impacts enrollment at Mountain Home Academy
The closure of the Baxter County Alternative School this summer left Twin Lakes Area public school officials scrambling to find a solution. The answer came during a Mountain Home School Board meeting, when officials voted to expand the Guy Berry College and Career Academy.
Read full article from the Baxter Bulletin
---

Saturday October 17
8:00 AM
MacArthur Park  Little Rock
---

Today is a big day! If you are interested in applying for a $200,000 grant a year for a 5-year period!
Annie Casey Foundation RFP for the Social Innovation Fund is now open.  JAG Affiliates are encouraged to review and apply as JAG is one of two eligible program models in this initiative. 

Review the proposal guidelines at: www.aecf.org/leap<http://www.aecf.org/leap
The Annie Casey Foundation has been awarded a $7.5 million grant from the Corporation for National and Community Service's Social Innovation Fund for a new five-year initiative to increase employment and educational opportunities for young people.
The initiative, Learn and Earn to Achieve Potential (LEAP), focuses on youth and young adults ages 14–25, particularly those who have been involved in the child welfare and juvenile justice systems, or who are homeless. It is a partnership with three national organizations: Jobs for America's Graduates, Jobs for the Future and MDRC.
Twelve (12) sites throughout the nation will be chosen to participate in the initiative and help young people succeed in school and at work through two evidence-based models. The Jobs for America's Graduates model<http://www.jag.org/jag-model> helps youth build professional skills, gain full-time employment, enter postsecondary education and earn a credential. Jobs for the Future's Back on Track model<http://www.jff.org/initiatives/back-track-designs/our-model> provides a range of academic enrichment and other support programs to help young people complete high school and build paths to careers by earning a postsecondary degree or credential.
Over the course of the five-year initiative, the selected sites will be able to request up to $200,000 annually, which must be matched with local funds. The Foundation and our national partners will also provide coaching and technical assistance on designing and implementing each site's program, as well as peer learning opportunities.
---
 
The Arkansas Association of Alternative Educators is an organization whose membership is made up of teachers and administrators responsible for providing effective education programs in alternative environments through out the state. A.A.A.E. has three main goals:

 Provide an instrument through which educators can communicate and network statewide with other Alternative Educators.

Gather and disseminate information which is relevant to Alternative Educators.

Provide a unified voice for Alternative Education practitioners in Arkansas.