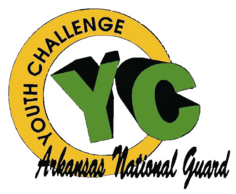 The Arkansas Youth ChalleNGe Program is continuing to enroll for the fall session which starts on Monday, August 17th for 16 – 18 year old male and females who need a Second Chance to succeed.
We have limited availability left of this class so applicants that are interested in applying should complete the application process as soon as possible to secure a spot.
Applicants can apply by visiting www.aryouthchallenge.com and click the Apply Now section to complete the steps to acceptance.
---
Summer 2020 PD Opportunity!
Even though the conference for this year was cancelled you still have the chance to hear from some the great speakers and innovators in ALE in Arkansas.  You can earn 1 hour of PD for each of the videos you watch and then submit a short essay at the end.
---
AAAE SE Region Representative #1        Position Is Open 

Nominations are now being accepted.                  Learn more here.

---

AAAE 2020 –

Conference is Cancelled

The Annual AAAE Conference has been cancelled in Rogers for 2020.  We plan on gathering again in Rogers in 2021, though!  So stay with us!!

In the meantime, stay strong, stay healthy.  Use your networking when you feel it's getting tough.  Remember, we ARE all in this together.

ArkansasIDEAS invites you to 'Sit with Us' to learn about bullying prevention!

Bullying is a major problem in our society, and it affects the physical, emotional, and academic health of our children and youth. Moreover, the experience of peer mistreatment can leave invisible scars for all involved—the victims, the bystanders, and the bullies themselves.

Sit With Us: Anti-Bullying Strategies for Arkansas Schools (ERC20073) is available now on ArkansasIDEAS.org.

We call you to join our distinguished panel, including national expert Dr. Charisse Nixon and veteran Arkansas educators, as they explore conversations on bullying through the lens of problem-solve simulated scenarios based on in-the-trenches experiences.

This course meets the requirements of Act 1029 of 2019.
The Arkansas Association of Alternative Educators is an organization whose membership is made up of teachers and administrators responsible for providing effective education programs in alternative environments throughout the state. A.A.A.E. has three main goals:
Provide an instrument through which educators can communicate and network statewide with other Alternative Educators.

Gather and disseminate information which is relevant to Alternative Educators.

Provide a unified voice for Alternative Education practitioners in Arkansas.