AAAE 17th Annual Conference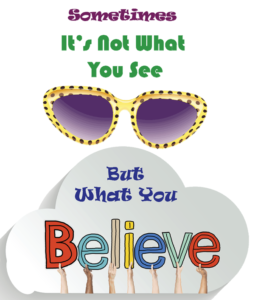 July 10-12, 2016
Hammons Convention Center
Rogers, Arkansas

$255 per person
Our Keynote Speakers
Monday July 11, 2016  8:30 am
Dr. Crystal Kuykendall
Dr. Kuykendall is truly a gifted and gracious public speaker. She has spoken on 4 continents (North America, Europe, Africa and Australia) and is considered by many to be one of the most powerful, dynamic and inspiring speakers in the world, giving over 100 speeches annually. Her audiences laugh, cry and experience an incredible array of emotions as she weaves her magic behind a microphone. Audiences connect instantly with her high energy, charm, charismatic delivery and moving messages. She not only develops effective leaders but she facilitates self-analysis and inspires personal and organizational change, growth and powerful results. It doesn't matter who she addresses — cafeteria workers or CEOs, educators or entrepreneurs, private or public employees, youth or senior citizens — the results are the same and she receives thundering standing ovations wherever she goes. Her speeches reflect her own unique background replete with personal victories and many professional responsibilities.
---
Tuesday July 12, 2016  8:30 am
Dr. Monte Selby
Dr. Monte Selby is an educator, author, and speaker whose practical and inspiring presentation leaves audiences applauding across North America and Europe. Known as "education's songwriter," he has written hundreds of songs with students, educators, and Grammy-winning musicians. Monte's comical and insightful music—featured on network television, radio, podcasts, and websites, and in books, stage productions, and videos—is cultivated from an award-winning career as a teacher, principal, and professor.  Music Row Magazine describes his music as "a delightful variety" – "funky" – "astonishing" – "Wow"!
Conference At A Glance!
Click Here
(Subject to change without notice)
AAAE Conference Registration Assistance Scholarship Application

In an effort to accommodate as many ALE teachers as possible your AAAE will provide 5 scholarships for those school districts not allowing participation at this Alternative Education specific training.

The scholarships will cover registration fees only to the state conference in Rogers, AR on July 10-12, 2016.  Hotel and travel are not included.

Please click here for the application.  Deadline is May 1, 2016
---
Reserve your hotel room now!
Embassy Suites Northwest Arkansas – Hotel, Spa & Convention Center


3303 Pinnacle Hills Parkway
Rogers, Arkansas 72758
Phone 479-845-3271
$114 per night – 1 bedroom suite
Includes hot breakfast
Click here for online hotel reservations
.
---
"It's time to provide everybody with the acceptance they deserve."
Human NatureMy friend is diagnosed with autism. Today I was baffled by his behavior.After taking a moment to contemplate human nature and my own tendencies it all made sense. It's time to provide everybody with the acceptance they deserve.

Posted by Special Books by Special Kids on Monday, February 22, 2016
---
Getting FIT at Greene County Tech!
The people from CrossFit in Paragould have taken a special interest in the students at Greene County Tech. Our ALE students are getting to participate with FREE memberships. The ALE at GCT uses the Boys Town Behavior Model to motivate students. The system has 3 levels. Students earn points to advance themselves to the next level. The top level is Merit Level. Merit means that academics, behavior, and social goals are being met and the students are preparing themselves to transition into the regular school. The GCT ALE students are getting the attention of the community. People are asking questions about these students. Some are donating items such as water bottles and food for the backpack program. Student morale and self-esteem has never been higher!
---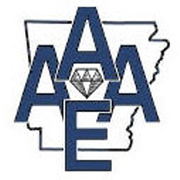 The Arkansas Association of Alternative Educators is an organization whose membership is made up of teachers and administrators responsible for providing effective education programs in alternative environments through out the state. A.A.A.E. has three main goals:

 Provide an instrument through which educators can communicate and network statewide with other Alternative Educators.

Gather and disseminate information which is relevant to Alternative Educators.

Provide a unified voice for Alternative Education practitioners in Arkansas.