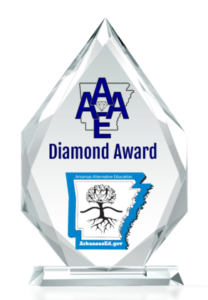 The AAAE Diamond Award Winners will be recognized at the 2020 Leadership Day at the Capitol.
While we would love for all Diamond Award students to attend, if this is not possible, other arrangements to get the award to the student will be made.
Deadline For Nominations Is January 9, 2020
Please include the following in your nomination:
 A little background information explaining what challenges/situations the student faced or still faces.

What inspired you to nominate this particular student?

If this student has future plans, what do these plans include?
---