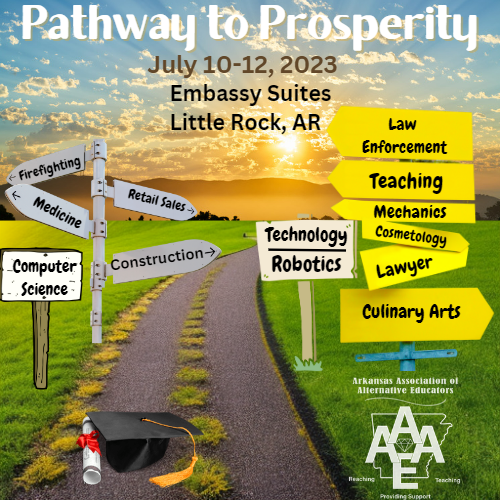 Call For Proposals Are Being Accepted through 3:00 pm 6/9/23.
Submit your proposal here 
---
Our block of rooms at the Embassy Suites Hotel, Little Rock is now at capacity
We have arranged for additional rooms at
The Wingate Hotel
A link to online reservations will be posted after 5/30/23.
Conference At A Glance Click Here
---
2023 AAAE Ann Burns Smith Scholarship
Applications Now Being Accepted
Award Amount: $1,500 per year to the
Higher Education/Trade School for Student
Expenses, Maximum of four years per eligibility criteria
Application Deadline: July 15, 2023
Applicant must be enrolled in a two year or four-year college, university, or
technical program for the upcoming fall (2023) semester.
You must provide proof of enrollment by acceptance letter or email.a cumulative GPA of 2.5 or higher and provide a high school college transcript.
GPA of 2.5 or Higher must be maintained in order to continue receiving scholarship funds.
Applicant must have at least one letter of recommendation from a teacher which
should be submitted via email to ([email protected])
 Applicant must have been enrolled in an ALE program in the state of
Arkansasfor a minimum of 2 semesters.
For help with the application process, please contact Linda Walker
([email protected] 903-293-0473)
---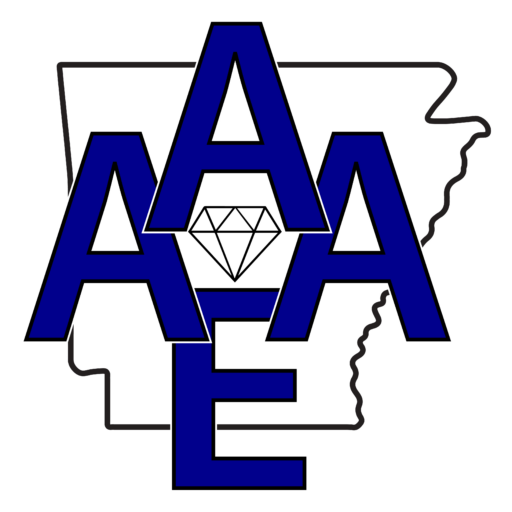 The Arkansas  Association of Alternative Educators is an organization whose membership is made up of teachers
 and administrators responsible for providing effective education programs in alternative environments throughout the state. 
A.A.A.E. has three main goals:
Provide an instrument through which educators can communicate and network statewide with other Alternative Educators.

Gather and disseminate information which is relevant to Alternative Educators.

Provide a unified voice for Alternative Education practitioners in Arkansas.
---